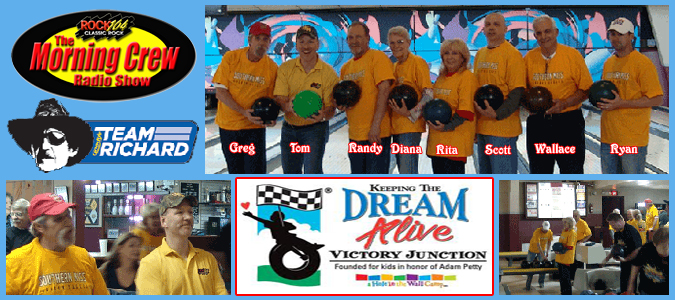 ROCK 104 TEAM WINS "PICK-A-POWDER" BOWLING CHALLENGE!
Friday, March 11, 2011 at Hub Lanes, Hattiesburg
In a three-game series, the ROCK 104/Goody's team rolled its way to a 3-0 victory, and outscored the B95/B.C. team by more than 200 pins. Joining "captain" Tom Colt on the ROCK 104 team was Ryan Reid, Greg Childress, Rita Ladd, Scott Murphy, Wallace Kaye, Randy Nugent and Diana Newland. $150 will be donated to Victory Junction on behalf of ROCK 104's Team Goody's.